Hardware Repairs
We do hardware repairs on all Mac laptop and desktop models, current (including iMac, MacBook, MacBook Pro, MacBook Air, and Mac Pro tower) and past (including PowerBook, iBook, Power Mac, and more). Our extensive inventory of Mac parts means that we have parts for nearly all Mac models in stock.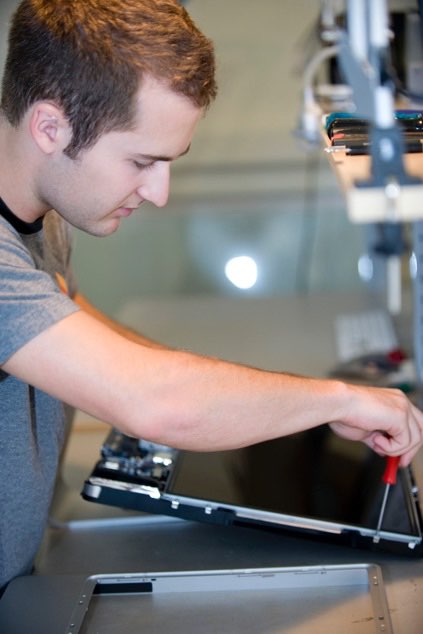 Some of our most popular repairs:
Hard Drive (HD) Replacement
Solid State Drive (SSD) Upgrade
Memory/RAM Upgrade
Battery Replacement
Power Supply Replacement
LCD screen Replacement
Fan Replacement
Optical Drive (CD Drive, SuperDrive) Replacement
Topcase and Keyboard Replacement
Video/Graphics Card Replacement
All of our repairs start with a Free Diagnosis – Call Us Today!
Iris was livid when Apple said there was nothing they could do. MacAdvantage was able to do exactly what we needed. The contrast between Apple techs and MacAdvantage is remarkable! Like night and day.
– David Petriz, Santa Rosa, CA