Liquid Spill Repair
Electronics and Liquid don't Mix!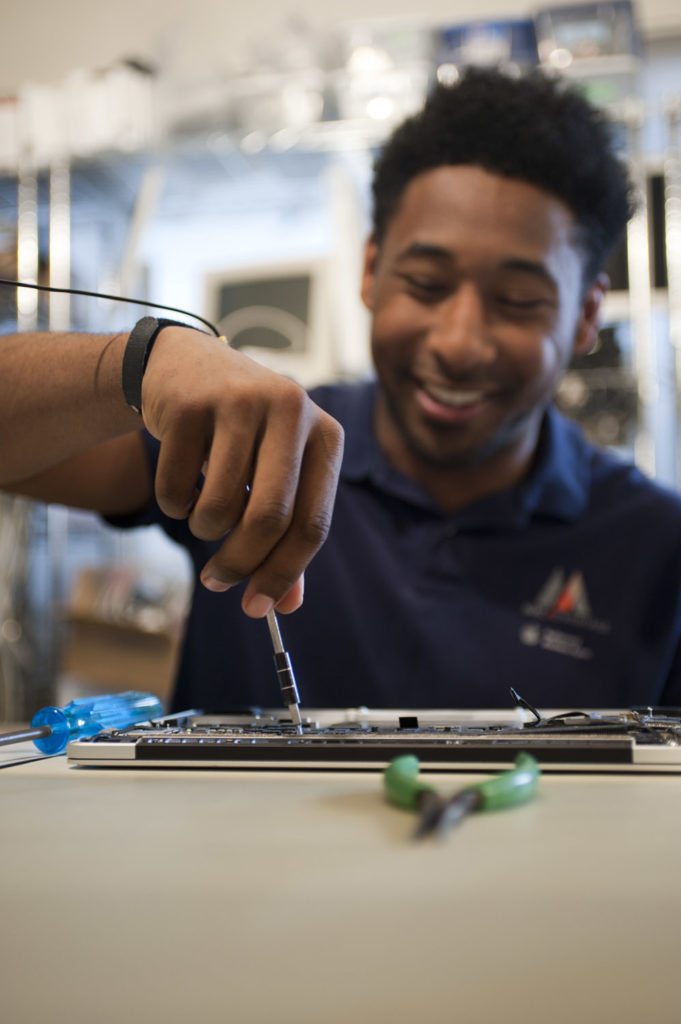 Spilled water, beer, wine, coffee, soda, juice, or any other liquid into your MacBook Air or Pro keyboard? Regardless of the volume or type of liquid spilled, chances are very good that we can repair your MacBook or MacBook Pro for much less than the cost of a new or refurbished comparable MacBook, and a fraction of the cost Apple might charge.
Even if you aren't backed up, chances are very good that we can rescue all your data, even if the liquid spill occurred weeks or even months ago. We can normally recover your data within 1-3 days (even faster emergency rush service available) and repair your computer for considerably less than the $700 most liquid damage hard drive data recovery services charge just to recover your data (and return your broken computer to you). Regardless of the volume or type of liquid spilled, your data is usually recoverable and transferable, regardless of whether or not you opt to repair your liquid damaged computer.
Our technicians are specially trained to carefully disassemble and clean liquid and corrosion from a computer's components. We will identify any components that need replacing and provide you with an estimate.
To improve the chances that your computer can be repaired, immediately after the spill you should:
Shut down your MacBook to prevent further damage.


Disconnect any devices connected to your MacBook.

If liquid was spilled into the keyboard, place the MacBook open on a towel with the keyboard down.


If you know how to remove the battery safely, remove it. 

Get your MacBook into MacAdvantage as soon as possible so that we can clean the liquid before it causes corrosion.
"I just spilled a glass of wine in my MacBook Pro! Should I put it in a bag of rice?"
Rice may help to dry the MacBook more quickly, but it can't remove the acids and sugars, and rice won't dry the MacBook quickly enough to prevent damage to delicate circuitry, especially when accompanied by the electrical current from the battery.
I live in the East Bay (about an hour from MacAdvantage), but after seeing the reviews I knew it would be worth the trip! I was not disappointed. They were very professional, prompt, and friendly. They always called me back within 24 hours with any updates and completed the work very quickly. The environment was so welcoming that you felt like you were having your techy friend check out your computer. They saved my MacBook. Horror of horrors happened when some red wine spilled on the keyboard one night. Yikes! I saw my life flashing before my eyes – my MacBook – my life! Anyway, they were able to fix it up in less time and for less money than they originally thought. I only trust my MacBook to the best – MacAdvantage.
– Andrea Wilson, Art Instructor, Lafayette, CA
Tam, you are a gem. The coffee spill was an expensive mistake, but it led to my meeting you.
– Debra Gorman, Santa Rosa, CA